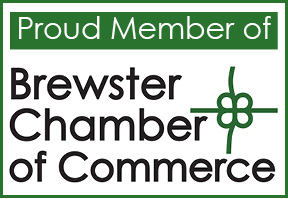 Business is starting to pick up for most of our members. We hear a lot of encouraging reports, despite everyone still remaining cautious. We're back to in-person monthly dinners while keeping the safety of our members in mind.
Brewster Chamber of Commerce is so pleased to have the following NEW members (so far) in 2021:
Open Door Family Medical Centers
Sherwin-Williams (Opening Soon on Starr Ridge Road)
Brewster Chamber of Commerce looks forward to seeing all our members, new and seasoned, at our August Dinner Meeting: Wednesday, August 18th @ 5:30PM at Southeast Grille House.
*All dinner meetings are on the 3rd Wednesday of each month.