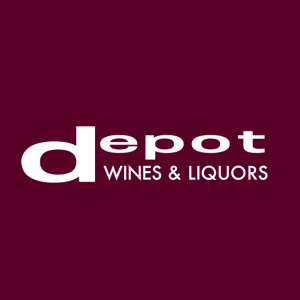 Sal Grippi and John Stelluti are the new owners of
Depot Wines and Liquors!
We are a leading wine and spirit retailer with over 5,000 square feet of wine and liquor inventory. We carry a vast selection of wine from across the globe, including; organic, New York State and local wine.
We pride ourselves on our friendly staff and extraordinary customer service. Whether you are a novice or an experienced connoisseur, our staff will make you feel comfortable as they guide you through the wonderful world of wine and liquors.
On Saturday, December 14, 2019, the Brewster Chamber of Commerce held a Ribbon Cutting Celebration to welcome the new owners of Depot Wines & Liquors at 100 Independent Way in Brewster.
New owners, Salvatore Grippi and John Stelluti celebrated the day with a Holiday Open House where attendees enjoyed light refreshments, tastings, a wine bag, and discounts. Family, friends, Brewster Chamber board members, and visitors came to welcome Sal and John. After they cut the ribbon, Sal exclaimed, "Thank you all, we sincerely appreciate your support!"
"Brewster Chamber of Commerce thanks everyone who came to meet Sal and John, the new owners of Depot Wines & Liquors," stated Brewster Chamber Executive Director, Rose Aglieco, "We hope the ribbon-cutting ushers in prosperity and success to the new owners of this Brewster business."
Depot Wines & Liquors offers a wide variety of products to fit every budget. From their $10 wine selection to their high-end spirits department. To thank their customers, Sal and John regularly offer discounts throughout the week. Senior Citizens receive 10% on Mondays, Daily mix and match case discounts, and Veterans receive 10% off every day.
For more information about Depot Wines & Liquors, call 845.279.0112 or visit them online at www.DepotWine.com.
 Published on Wednesday, 18 December 2019 19:15.

 Written by Margaret Carey, Master IT Media/HamletHub