Date/Time
Date(s) - 05/04/2020 - 05/30/2020
All Day
Location
SPACE on Ryder Farm
Category(ies)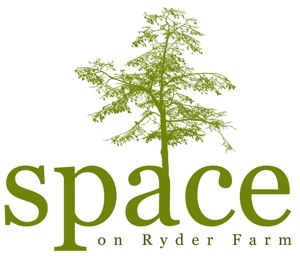 ANNUAL PLANT SALE
Annual Plant Sale will offer 100% organic plant starts, exclusively planted and begun at Ryder Farm, for online order and contactless pick-up
Inventory list on SPACE's website now, orders begin May 4th, pick-up begins May 16th; limited inventory available
Brewster, NY  – SPACE on Ryder Farm, the nonprofit residency program and certified organic farm now located on Starr Ridge Road in Brewster, will offer 100% organic and local plant starts during its annual Plant Sale. Plants will be available for order online and contactless pick-up will take place at Ryder Farm.
SPACE on Ryder Farm is thrilled to offer our annual Plant Sale to help community member's home gardens thrive! Our plant starts are 100% organic and local, begun right here on Ryder Farm. In this time of uncertainty, SPACE is deeply committed to supporting our neighbors' and community's need for fresh, reliable produce and flowers and hope to encourage a sustainable, environmentally friendly way to navigate this moment. 
Plant starts will be available for purchase in a wide range of vegetables, herbs, and flowers. Vegetables include cherry tomatoes, cucumbers, kale, slicing and heirloom tomatoes, summer squash and many more. Herbs available include basil, cilantro, oregano, sage and many more. Flowers include cosmos, sunflowers and many more. To see a full list of available inventory, visit SPACE's website at https://www.spaceonryderfarm.org/2020plantsale.
Please note, inventory will shift over the course of the month of May as new plants mature and inventory runs out.
As part of our Plant Sale offerings, SPACE is thrilled to announce that we are offering the opportunity to take free organic compost from Ryder Farm to help at-home gardens come to life! Compost will be available following Plant Sale pick-ups. For those picking up compost, SPACE also encourages a suggested donation to the organization's Friend of the Harvest Fund.
With the impact of COVID-19, the SPACE team has implemented an ambitious plan to fully subsidize 50% of the shares offered through our CSA (Community Supported Art + Agriculture). This means ensuring that 65 families get a weekly delivery of fresh organic produce for the season starting June 10th at no cost. While Ryder Farm is in an area abundant with beauty, one out of every six Brewster residents lives below the poverty line and that was true even before the pandemic. On April 1st Fast Company declared that, "COVID-19 is going to ravage the poorest Americans" and in the past two weeks alone, local nonprofits have seen a 600% increase in hotline calls regarding food insecurity. We cannot let our neighbors go hungry on our watch. Help SPACE ensure that everyone in our community has access to healthy food by making a donation of any size to the Friend of the Harvest Fund. For reference, a gift of $1,500 will allow us to enroll an entire household and support this expanded program. Donations are fully tax-deductible. Make a donation at this link: https://bit.ly/FriendoftheHarvest
PLANT SALE DETAILS
Beginning today, community members can browse the available inventory of organic plant starts on SPACE on Ryder Farm's website.
Beginning Monday, May 4th, customers can place an order either online or via phone. Payment will be processed online and customers may select their desired pick-up time during checkout.
Beginning Saturday, May 16th, pick-ups will take place at Ryder Farm (406 Starr Ridge Road in Brewster). Following official guidance provided by the CDC and the World Health Organization during the COVID-19 pandemic, SPACE will employ contactless pickups to ensure the safety of our team and community..
To learn more and sign up for a 2020 Plant Sale please visit https://www.spaceonryderfarm.org/2020plantsale.
ABOUT SPACE ON RYDER FARM
SPACE on Ryder Farm is a nonprofit residency program and organic farm located on the grounds of a 225-year-old family homestead in Putnam County, New York, just an hour north of New York City. SPACE's mission is to create an environment singular in its ability to invigorate artists and innovators and their work, and to contribute to the sustainability and resourceful preservation of one of the oldest organic family farms on the East Coast.
SPACE was founded in 2011 by a group of predominantly theatre artists to develop their own projects while contributing to the preservation of Ryder Farm. Since its inaugural residency, SPACE has grown to serve over 1,400 residents of all stripes, established one of the first and only residencies for parent-artists and their children, mentored over 75 young professionals through its internship and fellowship program and become one of the most sought-after artist residency programs in the country. 
Furthering its commitment to the sustainability of Ryder Farm, in 2019 SPACE took on management of the organic farming operations, spearheading a unique new model for reciprocity between the arts and agriculture. In addition to the CSA Membership, produce from Ryder Farm is available for purchase at SPACE's self-service roadside stand on Starr Ridge Road in Brewster throughout the season. 
SPACE counts among its alumni Academy Award winners, Tony Award nominees and winners, Pulitzer Prize winners, Guggenheim fellows, Obie Award winners and MacArthur "Genius" Fellows. Past residents include theatre artists Clare Barron, Adam Bock, David Cale, Linda Cho, Lucas Hnath, Samuel D. Hunter, Branden Jacobs-Jenkins, Young Jean Lee, Martyna Majok, Dave Malloy, Adam Rapp, Sarah Ruhl, Mfoniso Udofia and Anne Washburn; theatre companies Ars Nova, Ensemble Studio Theatre, Playwrights Horizons, The Public Theater, Roundabout Theatre Company, Soho Rep and Woolly Mammoth Theatre Company; musicians Cesar Alvarez, Heather Christian, Grace McLean, Riley Mulherkar and Shaina Taub; filmmakers Janicza Bravo, Begonia Colomar, Nia Dacosta, Josh Mond, Chioke Nassor and James C. Strouse; and visual artists Alta Buden, Kylie Manning and Tiffanie Turner.  
Programs at SPACE on Ryder Farm are made possible with generous support from Amazon Studios, Anne Anastasi Charitable Foundation, Around Foundation, Mary Duke Biddle Foundation, Gerald and Janet Carrus Foundation, Deupree Family Foundation, Distracted Globe Foundation, Dramatists Guild Fund, Deann Dylandale Foundation, The Getter Foundation, Hargrove Pierce Foundation, Horace W. Goldsmith Foundation, The Lillian Hellman Fund, The Hyde & Watson Foundation, JKW Foundation, The Anna-Maria and Stephen Kellen Foundation,  Thomas S. Kenan Institute for the Arts, Henry J. Kimelman Family Foundation, The Lilly Awards Foundation, Lost Man Foundation, Marjorie Weil & Marvin Edward Mitchell Foundation, National Endowment for the Arts, New York State Council on the Arts with the support of Governor Andrew M. Cuomo and the New York State Legislature, Michael Palm Foundation, Puffin Foundation, Putnam Arts Council's Arts Link Grant Program, Blanchette Hooker Rockefeller Fund, The Shubert Foundation, Stanley Family Foundation, Still Point Fund, Sustainable Arts Foundation, Tamarack Foundation, UNCSA Foundation, The Rafael & Diana Vinoly Foundation, Watershed Agricultural Council, The Westchester Community Foundation's Emily and Harold E. Valentine and Evelyn Gable Clark Scholarship Fund, Tamara R. White Charitable Fund and hundreds of individual donors. SPACE is a Playwrights Horizons Company in Residence. 
For more information, visit www.spaceonryderfarm.org.
###