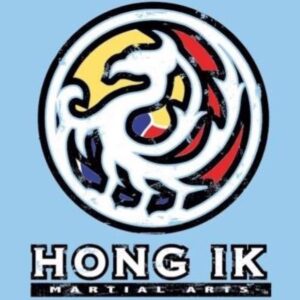 Martial Arts | Korean Authentic Martial Arts | Meditation | Tai Chi-Qigong
Kids Activities | Sports | Health and Wellness
Hong Ik Martial Arts of Brewster provides Martial Arts and Mindfulness classes for Peewees, Children, Teens and Adults (ages 4 and above). In addition, Tai-Chi Qigong is offered for adults, taught by Grandmaster Yoo. Hong Ik Martial Arts has been serving the community for over 25 years. Our World Class masters foster each student's growth based upon their individual needs and strengths, all within an inspiring, supportive community. We look forward to seeing you!
Parents are saying…
"Hong Ik Martial Arts is a haven for emotional and physical wellbeing."
"It supports my child on so many levels: physically, mentally, even emotionally. It truly checks all the boxes!"
"Their training helps strengthen their focus and continues to build their confidence, both important skills that they carry over into other aspects of their lives, like school. Plus, our kids are just having fun!"
Students are saying…
"Having a shy personality growing up was always difficult for me because I had little confidence in myself and was never able to be a leader. I started training with Hong Ik Martial Arts in third grade and as a tenth grader now, I have seen so much improvement in myself. Not only have I gained confidence in myself, but I have emerged as a leader as well. I have taken on leadership roles in my school and community that I never thought I would be able to do. While taekwondo was always important to me because it helped me stay active and taught me how to defend myself, the life lessons and skills I learned throughout my years of practice have improved my life so much, and I hope to carry them with me wherever my future takes me." -Katelyn B.
1511 Route 22, 2nd Floor (above Rite Aid in Lakeview Plaza)
Brewster, NY 10509
Tel: (845) 363-1817
Email: [email protected]
Hours: Monday – Friday 10:30am-8:30pm / Saturday 9:30am-1:30pm
www.HongIkMartialArts.com
Facebook: @hongikmartialartshq
Instagram: @hongikmartialartstarrytown