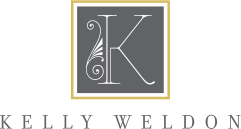 We Specialize in decoration and renovation of existing residences to fully designed new homes including large scale landscape design.
Our commitment lays in employing imaginative concepts and aesthetic designs that are timeless, easy to maintain and leave room for expansion. We will carefully tailor to your design needs, we will respect your budgetary allocations, and together we will create a beautiful environment that expresses your unique personality.
Every project is an opportunity to show our clients that beauty and functionality can coexist in harmony. We collaborate with homeowners and builders from coast to coast and abroad.
Services:
Custom Designs, Design & Decoration, Interior Renovation, Project Management, Owners Representative, Site Management, Purchasing Agent, Property Management, Specializing in Historic Renovation, Kitchen & Bath Design
Areas Served:
New York, New Jersey, Connecticut, Florida, Pennsylvania and Telluride CO. Toronto Canada and abroad.
Contact: Kelly Weldon
Phone: (917) 613-2623
Email: [email protected]
KellyWeldon.com
Locations in Patterson, NY and New York, NY
(By Appointment Only)