La Guadalupana Mini Mart is a grocery store with many staples including many Hispanic household items such as Goya, Marena, and Meats.
70 N. Main Street,
Brewster, NY 10509
Tel: (845) 278-2858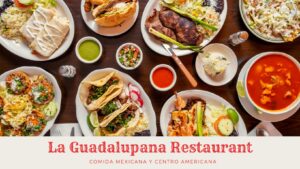 La Guadalupana Restaurant is a family-style restaurant serving delicious, affordable Mexican & Central American cuisine for Brewster and the surrounding area. Delivery,
Take Out, Dine In. Now on DoorDash!
64 Main Street, Brewster, NY 10509
Tel: (845) 279-8891