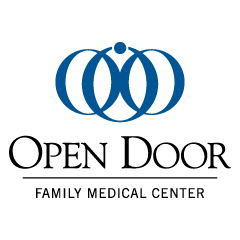 Open Door Family Medical Center
At Open Door, we're committed to people seeking affordable, culturally competent health care in Westchester and Putnam Counties.  We are located in Ossining, Port Chester, Sleepy Hollow, Mount Kisco, Brewster, and Mamaroneck.  To better serve our patients, Open Door offers convenient hours and is open during evenings and weekends.
Open Door has six Family Medical Centers, eight School Based Health Centers, and two Mobile Dental Vans.
Open Door Brewster
155 Main Street, Suite 101
Brewster, NY 10509
Telephone: 914-OD-CARES
Fax: 845-279-0908
WIC: 845-207-5432
Web: Open Door Family Medical Center—Open Door Family Medical Centers (opendoormedical.org)
Facebook: https://www.facebook.com/OpenDoorFamilyMedicalCenters
Twitter: https://twitter.com/ODFMC
Instagram: https://www.instagram.com/opendoorfamilymedicalcenter/
LinkedIn: https://www.linkedin.com/company/odfmc
For urgent concerns and medical emergencies, please call us after hours at 914-OD-CARES (914-632-2737).