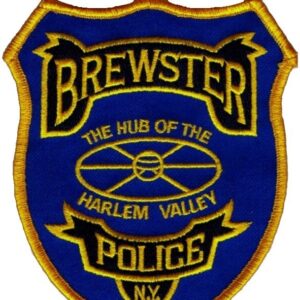 Village of Brewster Police Department
We, the members of the Village of Brewster Police Department, are committed to excellence in Law Enforcement as well as to the people, property, traditions and diversity of our Village. Our mission is to be the model of excellence in policing by working in partnership with the community. In order to protect life and property, prevent crime, maintain order and reduce the fear of crime, we will provide service with understanding, speedy response, compassion, performance with honor and integrity as well as community integration. To improve the quality of life for all who live within our community.
These values guide the daily operations of this Department and the highest ethical standards of conduct of its members. These are our fundamental beliefs from which our agency sets its policy, procedures, services and programs. Values set standards for our members in executing their public safety duties.
VILLAGE OF BREWSTER
POLICE DEPARTMENT
Police Chief, John Del Gardo
208 Main Street
Brewster, NY 10509
Phone:
(914) 804-8442 (Officer on duty phone number for NON-emergencies)
(845) 278-0495
For emergencies, dial 911
Fax:
(845) 278-0495
Email:
Web: